WAF 2020 BROCHURE
---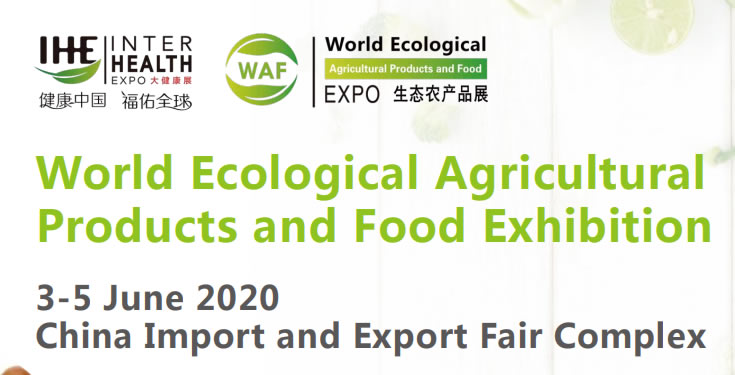 The China(Guangzhou)World Ecological Agricultural Products and Food Exhibition will be held at China Import & Export Fair Complex · Guangzhou.
Organizer
Guangzhou Yi Fan Exhibition Co., Ltd
Co-organizers
China Chamber of Commerce of I/E of Foodstuffs, Native Produce and Animal By-products(CFNA)
China National Health Association Ethnic Medicine Communication and Cooperation Working Committee
Chinese Cereals and Oils Association
Guangdong Food Industry Association
Guangdong Organic Agriculture Association
China National Association of Grain Sector Rice Branch
Supporters
Food Safety Authority of Ireland
Aegean Exporters' Association-EIB
Italian Fruit and Vegetable Association
Rice Exporters Association of Pakistan
International Olive Oil Council (IOOC)
Wuchang People's Government
Changchun Municipal Commerce Bureau
Longnan
Anxian People's Government
Deqin County
Guangdong Healthcare Industry Association
2020 Preview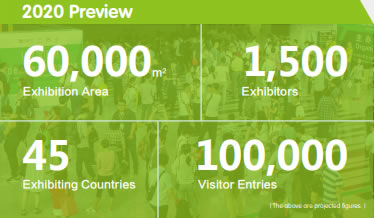 With the release of the "Healthy China 2030" Planning Outline, the large healthy agricultural industry has also embarked on a path of characteristic development. China is a big agricultural country. The Outline of the Construction Plan for the Advantaged Areas of Special Agricultural Products encourages localities to enlarge and strengthen their advantageous industries and strive to create advantageous areas for their characteristic agricultural products. According to incomplete statistics, the output value of various special agricultural products in China has reached about 5 trillion yuan, about 50% of China's total agricultural output value, occupying "half of the country's agriculture". People pay more and more attention to food safety, and food consumption also tends to healthier green food. With the rapid advancement of urbanization, the development of green food will enter a new stage.
Why Exhibiting?
A large gathering of more than 1,500 brands from 45 countries, which will connect you easily with industrial counterparts
Telemarketing and email campaigns to 350,000 database such as agriculture products distributors, agents, traders and hotels to ensure you a sufficient amount of leads
Gathered dozens of domestic pavilions, such as Guangdong, Jilin, Guangxi, Xinjiang, Heilongjiang, Ningxia, etc, focus on high-quality ecological agricultural products.
Cooperation with more than 300 professional media and over 100 mass media will help to spread the exhibition and your products widely in China
More than 40 conferences and special activities to keep you updated of the latest industry information, regulations and development trends in China
2019 Facts and Figures
On June 26-28, 2019, the Guangzhou World Ecological Agricultural Products and Food Exhibition was successfully held in the Guangzhou • Canton Fair Complex. The exhibition was held concurrently with the 28th Guangzhou International Health Industry Expo (IHE China), and it was upgraded again in terms of exhibitor quality, exhibitor service, professional visitor organization and internationalization, and presented organic nutrition with professionalism, internationalization, and high levels New products and technologies in the product industry.
Exhibition Area

50,000

m2
Business Matching

1720

Exhibitors

1,203

Exhibiting Countries
Overseas Exhibitors

360

41

(Italy, Canada, Korea, Czech, Russia, Japan, Australia, USA, Poland, Malaysia, Mexico, Egypt, New Zealand, Jamaica, Hungary, Thailand, Sri Lanka, Slovenian, Indonesia, Saudi Arabia, Dubai.etc.)
Visitor Entries

81,507

Conferences

48

Special Events

56
2019 Visitors Review

Visitors by Region
South China
71%
East China
10%
North China
5%
Overseas
5%
Central China
4%
Hong Kong,Macao and Taiwan
2%
Northeast China
1%
Northwest China
1%
Southwest China
1%
Title of Visitors
| | | | |
| --- | --- | --- | --- |
| Agents/Distributors/Wholesalers | 25% | Importers/Exporters | 18% |
| Manufacturers | 17% | Shops/Retailers | 11% |
| Chain Supermarkets/Stores | 7% | Restaurants/Hotels | 6% |
| Others | 6% | E-commerce/WeChat Business | 5% |
| Government/Association/Group | 3% | Pharmacy | 3% |
Renowned Brands

Exhibiting Countries:
Italy, Canada, Korea, Czech, Russia, Japan, Australia, USA, Poland, Malaysia, Mexico, Egypt, New Zealand, Jamaica, Hungary, Thailand, Sri Lanka, Slovenian, Indonesia, Saudi Arabia, Dubai.etc.
Domestic Pavilion:
Guangdong, Jilin, Guangxi, Xinjiang, Gansu, Ningxia, Heilongjiang, Fujian, Jiangxi, Sichuan, etc
Testimonials
"This exhibition is the largest exchange platform for food and agricultural products in Asia, with a professional audience and a high degree of internationalization. Our association will continue to give full support to this event"
——Wang Ruiyuan, Chinese Cereals & Oil Association -- Oil & Fat Branch
"This is our first time participating in the exhibition. What we are looking for is the popularity of the exhibition in the country. The effect of the exhibition was very good. The organizer provided a lot of resources for us and participated in 5 business matching sessions. We signed a lot of purchase and sales contract agreements and we will come to exhibit next year."
——Yuan Feilong, Deputy Director of Agriculture and Rural Bureau of Yongxiu County
Key buyers include...

Key Buyers Include:
Chain Supermarkets、Stores、Restaurants、Hotels、E-Commerce、Agents、Distributors、Wholesalers,Mass、Professional、Medias...
VIP Buyer Groups

Guangdong Food Circulate Association
Guangdong Province Grain Industry Association
Guangzhou City Grain Industry Association
Zhongshan City Grain Industry Association
Dongguan City Grain Industry Association
Zhuhai City Grain Industry Association
Shenzhen Food Industry Association
Shenzhen Food Industry Association
Hongkong China Chamber of Commerce
Decheng Comprehensive Market
Guangzhou Yide Road Comprehensive Market
Guangzhou Sanyi International Food Market
Guangzhou Wholesale Market
Guangdong E-Commerce Industry Association
Guangdong Cross-border E-Commerce Industry Association
Guangzhou Food Industry Association
Guangzhou Western Food Association
Guangzhou Cuisine Association
South China Hotel Purchasing Managers Union
Guangdong Chain Operationd Association
Guangxi Supplier Industry Association
Guangzhou Chain Operationd Association
Conference and special events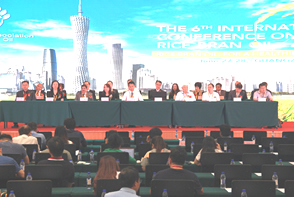 International Conference on Rice Bran Oil
This conference was held in Guangzhou for the first time in 2019. It was organized by the International Rice and Oil Council and supported by 28 experts and scholars from six countries. Hundreds of representatives from Japan, USA, Denmark, Thailand and Vietnam attended this conference to discuss the current situation and trend of rice bran oil industry.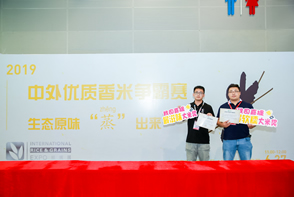 Chinese and Foreign High-Quality Fragrant Rice Competition
More than ten original ecological fragrant rice brands from Thailand, Vietnam, Heilongjiang, Jiangxi, Liaoning competed for four categories of "most fragrant rice", "most soft and glutinous rice", "most delicious rice" and "the best quality rice".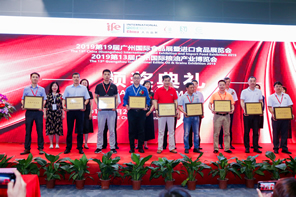 Food and Oil Awards Ceremony
Organized by Chinese Cereals and Oils Association, more than 100 authoritative experts and enterprise representatives from the rice and oil industry attended this ceremony. By honoring excellent brands, it aims to promote the healthy, safety and innovated development of the industry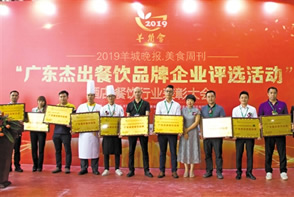 Guangdong Outstanding Catering Brand Enterprise Contest
The event was organized by "Yangcheng Evening News" in cooperation with China Food News Network and other units. The selection activity gathered a large number of Guangdong-made food and beverage companies, allowing participants to "glance" at the mouthful and promote the spread of Guangdong's unique restaurant culture. It is a grand event with the best of both worlds!
Exhibits Categories
| | |
| --- | --- |
| Grain and Oil | Edible oil (peanut oil, corn oil, blended oil, etc.), nutritious and healthy high-end oil (coconut oil, olive oil, camellia oil, corn germ oil, etc.), rice (green rice, pollution-free rice, nutrition-fortified rice, organic rice, etc.) , Grains and staple foods (sorghum, millet, pasta, buckwheat, oats, triticale, red beans, etc.), rice products (rice noodles, rice noodles, dumplings, rice cakes, etc.) ... |
| Fruits and Vegetables | Fresh fruits, freeze-dried fruits, dehydrated fruits, cold fresh fruits, freeze-dried vegetables, prepared dishes, pickles, pickles, pure vegetables and various edible fungi, etc. |
| Aquatic Seafood and Poultry Eggs | Frozen seafood, dried products, live products, aquatic processed and deep processed products, split poultry, poultry processed food, poultry processed food, eggs |
| Catering Seasoning and Dry Goods | Soy sauce, vinegar, bean curd, chicken essence, chicken sauce, monosodium glutamate, sauce, seasoning, mushroom mushroom, dried bamboo shoot vermicelli, nuts, seafood |
| Pre-made Food | Honey, fast food, microwave food, instant soup, pastries, condensed milk, cream, cheese, various canned products, etc. |
| Tea | Green tea, black tea, white tea, yellow tea, black tea, organic tea, recycled tea, extracted tea, concentrated tea, health tea, hypotensive tea, etc. |
| Agricultural Internet of Things | New agricultural information technology, agricultural e-commerce, agricultural service systems, agricultural internet finance and investment institutions, agricultural information operators and related enterprises, agricultural product quality and safety traceability services, etc. |
| Others | Seedlings and seeds, pesticides and land protection products, soil improvement supplies, raw materials, fertilizers, propagation materials, feed, etc. |
2020 Participation fee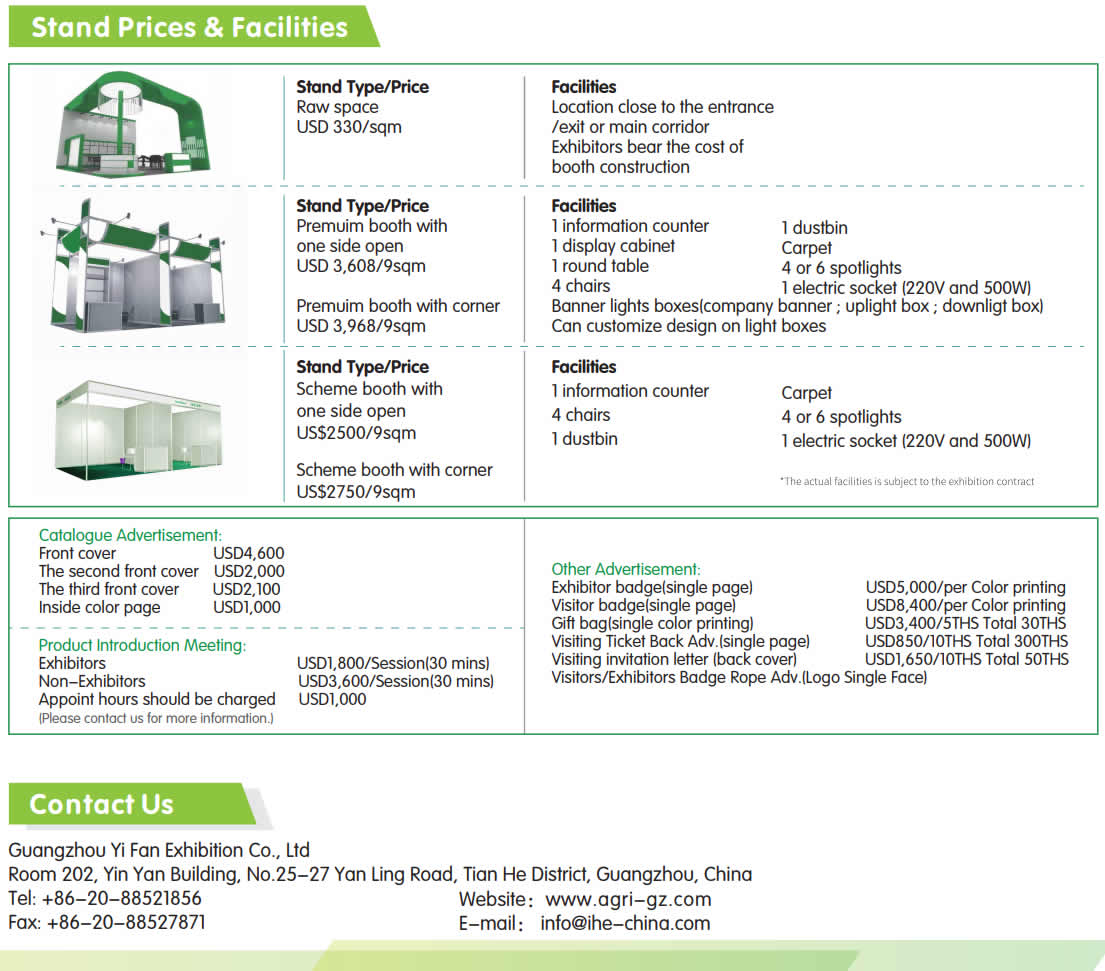 Click to view bigger image