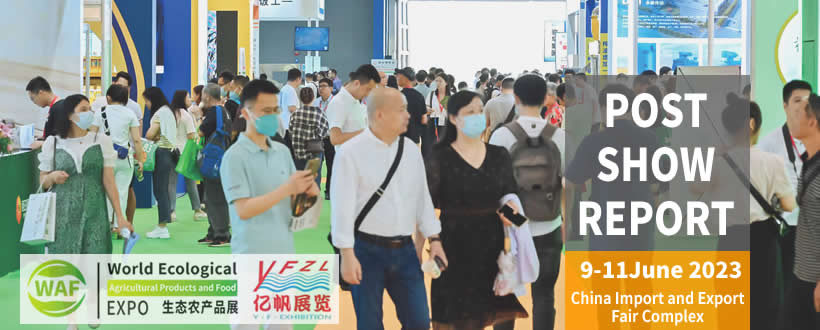 Co-organizers
China Chamber of Commerce of I/E of Foodstuff, Native Produce and Animal By-products (CNFA)
National Rural Industry Integration and Development Alliance
Guangdong Health Industry Promotion Association
GuangDong Food Circulate Association
Guangdong Organic Agriculture Association
Guangdong Institute of Food Science and Technology (GDIFST)
Guangzhou Huangpu Distinct Food Safety Association
Guangdong Agriculture Industrialization Association
Rural Revitalization Committee
South China Regional Center for Cantonese Cuisine Heritage and Promotion
Supporters
Bord Bia
Aegean Exporters' Associations
Associazione Nazionale Industriali Conserve Alimentari Vegetali(ANICAV)
Rice Exporters Association of Pakistan(REAP)
CzechTrade
Italian Trade Agency
Invest in Spain
PRO ECUADOR
InvestChile
Ministry of Agriculture and Rural Development Republic of Poland
International Olive Oil Council
Wuchang Municipal People's Government
Department of commerce of Jiangxi Province
Changchun Municipal Commerce Bureau
Gansu Province Longnan Municipality
Heilongjiang Qing'an County People's Government
Shangri-La Deqin County
Department of Agriculture and Rural Affairs of Hebei Province
Administration of Grain of Guangxi Zhuang Autonomous Region
Department of Agriculture and Rural Affairs of Jiangxi Province
Department of Commerce of Jilin Province, China
Department of Commerce of Jilin Province, China
National Association of Grain Sector of Hubei Province
Guangdong Organic Agriculture Associatio
Organizer
Guangzhou Yi Fan Exhibition Co., Ltd.
Exhibition Space
30,000
m
2
---
Exhibitors
837
---
Professional buyers
33,684
Exhibitors are enthusiastic about participating in the exhibition, and the future can be expected
On 11 June 2023, the 22nd Guangzhou World Ecological Agricultural and Food successfully concluded at the China Import and Export Fair Complex. As a benchmark exhibition in the agricultural product and food industry, WAF World Ecological Agricultural Products and Food exhibiting, distribution, project collaboration, information exchange, resource integration, and brand promotion of agricultural product and food enterprises, major industry achievements, and technological advancements. It created a comprehensive platform for the development of the entire agricultural product and food industry chain and promoted the standardized and systematic development of the agricultural product and food industry, effectively driving the vigorous development of the agricultural product and food industry. During the three-day event, the WAF brought together domestic and overseas well-known exhibitors, including agricultural product and food brands, producers, and machinery suppliers, presenting an efficient industry event for new product launches, product procurement, brand promotion, and expanding overseas and domestic markets in the agricultural product and food industry industry. The expo deepened the integration of the entire agricultural product and food industry chain and precisely invited professional buyers to visit and negotiate on-site, facilitating accurate connections between exhibitors and potential purchasing needs, uncovering more business cooperation opportunities, and assisting in building and promoting grain and oil enterprise brands. We would like to express our heartfelt gratitude to all the distinguished guests, domestic and overseas exhibitors, partners, and audience for their generous love and support for this exhibition.
Exhibitors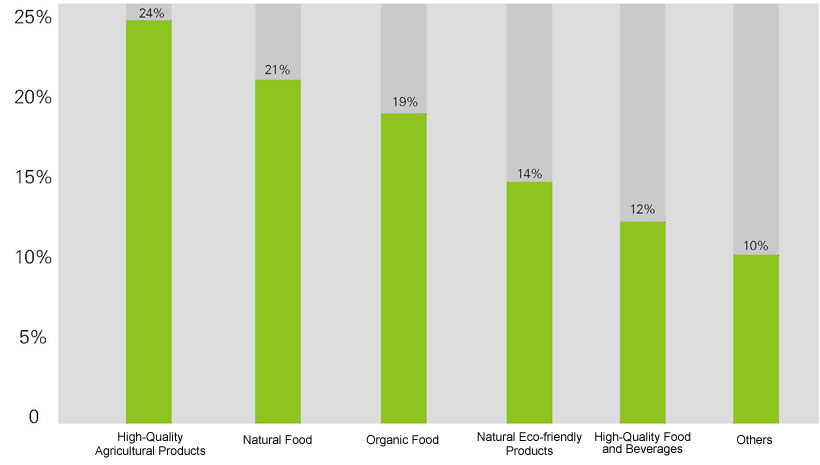 Exhibiting Goals
Exhibitor brands

Featured Sectors
| | |
| --- | --- |
| High-Quality Agricultural Products | Organic Food |
| Natural Food | Natural Eco-friendly Products |
| High-Quality Food and Beverages | Industry Chain Support |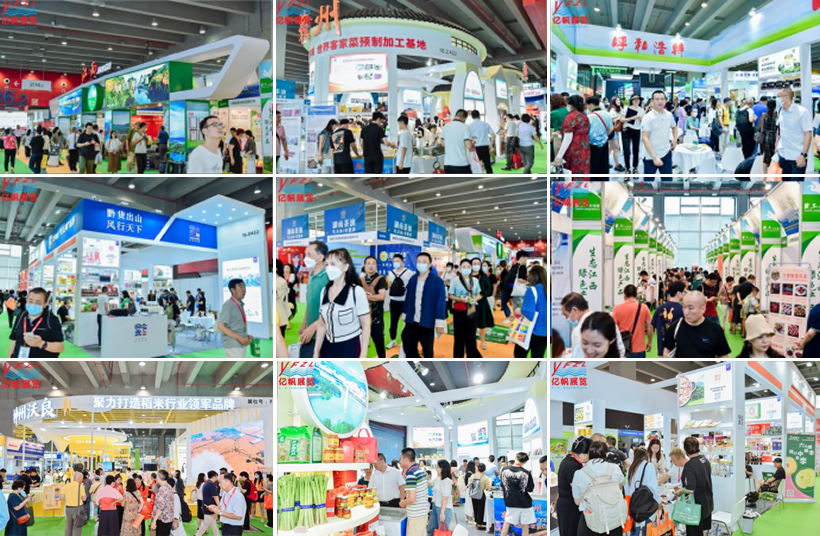 Testimonials
Thank you to WAF2023 for establishing an efficient communication and docking platform between our enterprise and buyers. This year's exhibition also brought high-quality rice products newly created by the group. Through face-to-face discussions and communication on site, we have effectively conveyed the concept of our new product to buyers across the country, fully showcasing the characteristics and advantages of our rice products, and enhancing the understanding and trust of new and old customers in the group's brand and products.

—— Yu Defeng, Director of Market Development Department, Panjin Agricultural Development Group

We participate in the exhibition every year, and we consider WAF China to be a great platform for brand promotion, new product launches, and maintaining customer relationships. This year, the organization of the exhibition by the organizers was very well-coordinated, and the invited buyers were professional buyers from all over the country. Through the platform of the exhibition, we were able to maintain relationships with our existing customers and also establish connections with many new customers, providing us with a strong impetus for market expansion and the broadening of our brand presence. We would like to express our gratitude to the organizers and all the staff for their hard work! See you again at WAF 2024!

—— Qiang Wen, Brand Manager, Southern China Region, Yihai Kerry

This year is the 20th anniversary of our brand's listing, and we have brought a series of new and premium products, which have received a much higher level of welcome than expected. We have noticed that the foot traffic at the exhibition was very satisfactory, with a large number of high-quality buyers visiting our booth for business discussions. Some buyers even placed orders directly at the venue, providing great momentum for us to expand our presence in the healthy kitchen market. We would like to express our sincere gratitude to WAF China for creating a grand stage for brand promotion and showcase.

—— Jing Yuan, Public Relations Department, Standard Food (China) Co., Ltd
Survey for Exhibitors

This exhibition is lively, with major well-known brands gathered on-site, making it an essential platform for exhibitors to explore new business opportunities and launch new products. The three-day event has built an efficient bridge for business connections, achieving a satisfaction rate of over 98% among exhibitors. Moreover, more than 77% of exhibitors on-site have expressed their willingness to book exhibition booths for the next year, showing a significant increase compared to last year.
Visitors by Regions
Visitors Source
Visiting Categories
Distributors/Agents 24%
Importers & Exporters/International Traders 17%
Manufacturers 16%
Retails Terminal/Franchises 10%
KA stores/Chain stores KA 8%
Restaurants/Hotels 8%
E-commerce/Community Group Buying 5%
Gift Channels 4%
Government/Associations/Groups 3%
Others 3%
Supply Chain/Logistics 2%
Visiting Objectives
Purchase 45.69%
Looking for distributors and business partners 25.96%
To know the market needs and innovative technology 18.51%
Stay connect with supplier and dealers 15.44%
Attend forum and conference 11.23%
Evaluate the possibility of exhibiting 5.69%
Others 2.14%
VIP Buyers
VIP Group Buyers
Famous Chef Committee of China Cuisine Association
Guangdong Provincial Association of Grain Sector
GuangDong Food Circulate Association
Global e-commerce (Shenzhen) Co., Ltd.,
Hong Kong International of China Commerce Community Association
Guangdong East Chamber of Commerce of Importers & Exporters
Guangzhou Cuisine Association
China Guangzhou Western Food Association, Guangzhou Food Industry Association
Wengyuan County Agricultural Production and Processing Industry Association
Zhongshan City Catering Chamber of Commerce Sha Xi Gourmet Cultural Association
Foshan Nanhai Catering Service Industry Association
Guangzhou Area Catering Trade Association
Shenzhen Food Industry Association
Shenzhen Cuisine Association
Shenzhen Catering Service Trade Association
Guangdong Agriculture Industrialization Association
Foshan Gaoming Dining Profession Association
GZPY Restaurant & Catering Association
Jiangmen Cuisine Association
Dongguan Grain Association
Huizhou Food Industry Association
Shenzhen Food Industry Association
Guangzhou Food Industry Association
Shunde Restaurant Association
Yangjiang Cuisine Association
Yunfu Dietetic Association
Zhanjiang Cook Association
Zhuhai Restaurant Association
Heshan Dietetic Association
Qingyuan Cuisine Association
Caozhou Cuisine Association
Dongguan Lawei Industry Association
Shunde Dietetic Association
Huizhou Cuisine Association
Heyuan Cuisine Association
Guangning Food and Beverage Association
HongKong Cooking Association
Sihui Restaurant Association
Heshan Dining Industry Association
Guangdong Julonghui Catering Association
Zaoqing Cook Association
Luoding Catering Business Association
Guangning Cook Association
Huaiji Catering Association
Shaoguan Catering and Cuisine Association
Nanhai Food and Beverage Association
Shenzhen Food and Beverage Association
Xintan Food and Beverage Association
Emerging Food and Beverage Association
Shunde Longjiang Food Safety Association
Foshan Shunde Dietetic Association
Yangjiang Food and Beverage Industry Association
Food Tourism Promotion Association
Shunde Lunjiao Dietetic Association
Shunde Ronggui Restaurant Association
Le Liu Street Dietetic Association
Meizhou Dietetic Association
Le Cong Food Safety Association
Foshan Shunde Cook Association
... ...
Visitor Testimonials
"At this year's exhibition, we had fruitful discussions with various exhibitors' representatives at the VIP guest area. We have gained valuable insights into many companies' products and are considering purchasing their products. We express our gratitude to the organizers for providing a bridge and platform for both buyers and sellers to meet and interact. Looking forward to seeing you all again at the next exhibition!"

—— Director He from CR Vanguard

"We had a great experience at this year's exhibition. The showcased products perfectly aligned with the industry's development trends and fully met our purchasing needs. The exhibition was bustling with energy, and the atmosphere was lively. Our communication with potential exhibitors went smoothly, and we gathered valuable information on new industry products, which will be crucial for our future product planning. Looking forward to the exhibition next year!"

—— Mr. Mai from Shengjia Supermarket

"I have been invited to participate in the World Ecological Agricultural Products and Food Exhibition for many years, and this time we gained a lot. I found many manufacturers and brand owners that we can cooperate with at the exhibition. Thanks to the organizers for providing such great services. Wishing the exhibition continued success and growth!"

—— Mr. Yang, CEO of JD Fresh Supermarket at JD Group

"As a trading company in the agricultural products industry, we attend the World Ecological Agricultural Products and Food Exhibition every June. It helps us to stay updated on the latest developments in the industry and gain some insights. Based on the current market trends, we determine our product purchasing and cooperation direction. There are indeed many good products at the exhibition, and we have gained a lot!"

—— Mr. Xie, CEO of Guangzhou Suiyue Trade Development Co., Ltd.

"We have been attending the World Ecological Agricultural Products and Food Exhibition for several consecutive years. Last year, we reached very satisfactory cooperation agreements with several brand exhibitors, and this year we have found more potential partners. This exhibition has left a very positive impression on us. In the future, our platform may establish long-term and stable order cooperation with the suppliers we found during this event!"

—— Mr. Luo, Fuzhou Pupu Electronic Commerce Co., Ltd.

"We have an overall positive impression of this exhibition. The products from the exhibitors are impressive, offering our purchasing and supply chain company a wide range of choices. Additionally, the services provided by the organizers were well-organized and thoughtful. They offered us great convenience during our visit, providing VIP Guest Passes and event brochures in advance, along with on-site networking services."

—— Mr. Ou, CEO of Ted (Guangzhou) Technology Information Service Co., Ltd.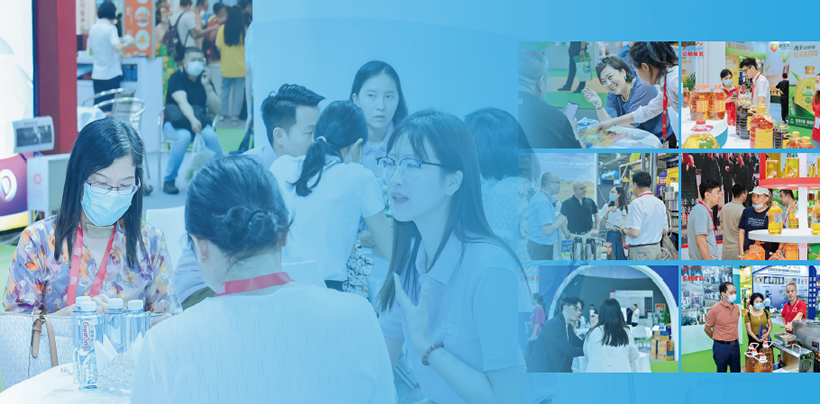 Conferences and Special Events
The 22nd World Ecological Agricultural Products and Food Expo featured a variety of activities in different content dimensions, with over 100 brands participating and more than 3,500 attendees present. Each session was almost filled to capacity with eager listeners and active participation. Their displays and insights sparked new inspirations for professionals in the health industry, triggering fresh opportunities and opening up novel perspectives for the future of the health ecosystem, while also paving the way for new collaborations within the industry.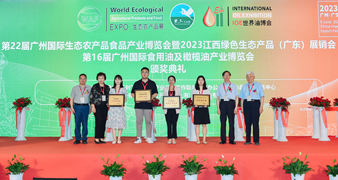 ► WAF 2023 Award Ceremony
The WAF 2023 Award Ceremony aims to highlight the core values of brands and is committed to encouraging companies to create and innovate more high-quality brands and products. Over a hundred industry authorities, including members of the Chinese Academy of Engineering, influential leaders, experts, scholars, and representatives from enterprises, attended the awards ceremony. By recognizing outstanding brands, the ceremony effectively promotes the healthy, safe, and innovative development of the agricultural product and food industry.
► Panjin Rice "Red Beach No.1" Promotion Conference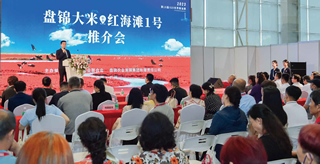 The Conference is organized by the Panjin Industrial and Commercial Federation and Panjin Agricultural Development Group Co., Ltd. It aims to promote the "Red Beach No.1" Panjin Rice to consumers nationwide. "Red Beach No.1" rice is a high-quality rice launched by the Panjin Municipal People's Government based on the principles of excellent variety, improved quality, brand building, value enhancement, and increased income for the people, following the concept of "seeds as the guide, resources as core, and key focus on branding". It represents a significant breakthrough in the field of rice.
► 2023 China Prepared Food International Conference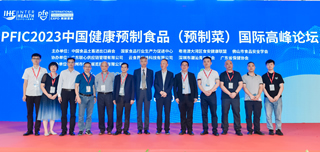 The 2023 China Health Prepared Food (Prepared Vegetables) International Conference, themed "Integrating Intelligence and Converging Forces, Shaping the Future of Prepared Foods," is led by academicians, expert scholars, entrepreneurs, and online platform experts in the field of prepared vegetables. The conference focuses on challenging and trending issues in the development of the prepared food industry, including research and development of healthy functional prepared vegetables, prepared vegetables and health industry, food safety and regulation of prepared vegetables, industrialized production technology, market strategies, industrial park planning, and the import and export of prepared vegetables. By bringing together government, industry, academia, and research, this conference aims to stimulate innovative ideas and create a specialized and internationally-oriented platform for communication, fostering the high-quality integration and development of China's health industry and prepared food industry.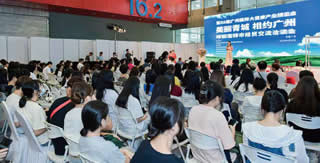 ► Hohhot Economic and Trade Exchange Conference
The Hohhot Economic and Trade Exchange Conference is organized by the Hohhot Committee of China Council for the Promotion of International Trade (CCPIT) with the theme of promoting the advantages of Hohhot's health industry and attracting investment in the health industry. It aims to promote local high-quality health brands and products and facilitate the expansion of enterprises into the national market.
► 2023 "Guizhou Brand" Promotion Conference in Guangzhou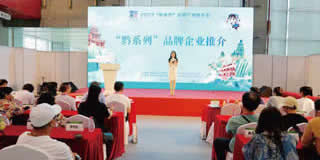 In recent years, Guizhou Province has vigorously promoted the development of "Guizhou Brand" ethnic cultural industry brands by leveraging local resource advantages and ethnic characteristics. It has established a distinctive brand system for the ethnic cultural industry with Guizhou characteristics. The "Guizhou Brand" Promotion Conference featured the exchange of procurement agreements for "Guizhou Brand" branded products and a segment dedicated to introducing "Guizhou Brand" brand enterprises, showcasing a wide range of high-quality products. This initiative aims to accelerate the high-quality development of the ethnic cultural industry and the economy in ethnic regions, promote the market presence of Guizhou products, and contribute to rural revitalization.
Industrial Media
Media Cooperation
WAF China continues to innovate the content and form of communication. By radiating more than 100 industry medias around the world, intensive campaign and high-frequency reports throughout the year, the latest highlights and latest trends are timely pushed, and multiple measures are taken to strengthen the international voice and comprehensively disseminate IGO China's super strength continues to expand the global influence of the exhibition.
---